Science
---
Key Learning Area
Objectives
We aim to enable students to
acquire the basic scientific knowledge and concepts for living in and contributing to a scientific and technological world;
master scientific skills in performing and designing experiments;
develop the ability to inquire and to solve problems;
be acquainted with the language of science and be equipped with the skills in communicating ideas in science related contexts;
develop curiosity and interest in science;
recognize the usefulness and limitations of science and the interactions between science, technology and society and develop an attitude of responsible citizenship, including respect for the environment and commitment to the wise use of resources;
be able to appreciate and understand the evolutionary nature of scientific knowledge;
be able to apply their acquired knowledge in solving daily life problems.
The Science Department organized science quizzes for S.1 and S.2 students. The students actively participated in the quiz.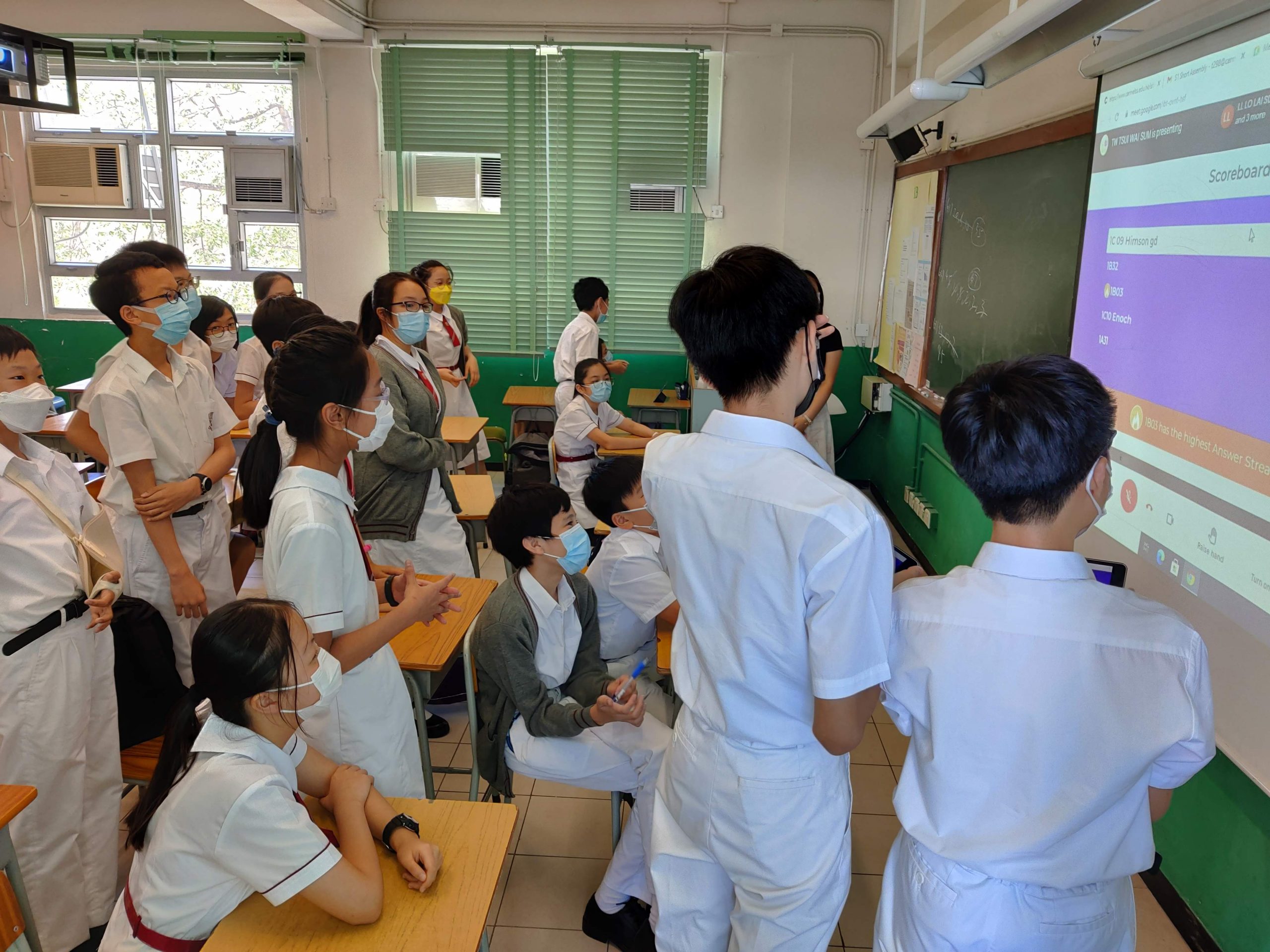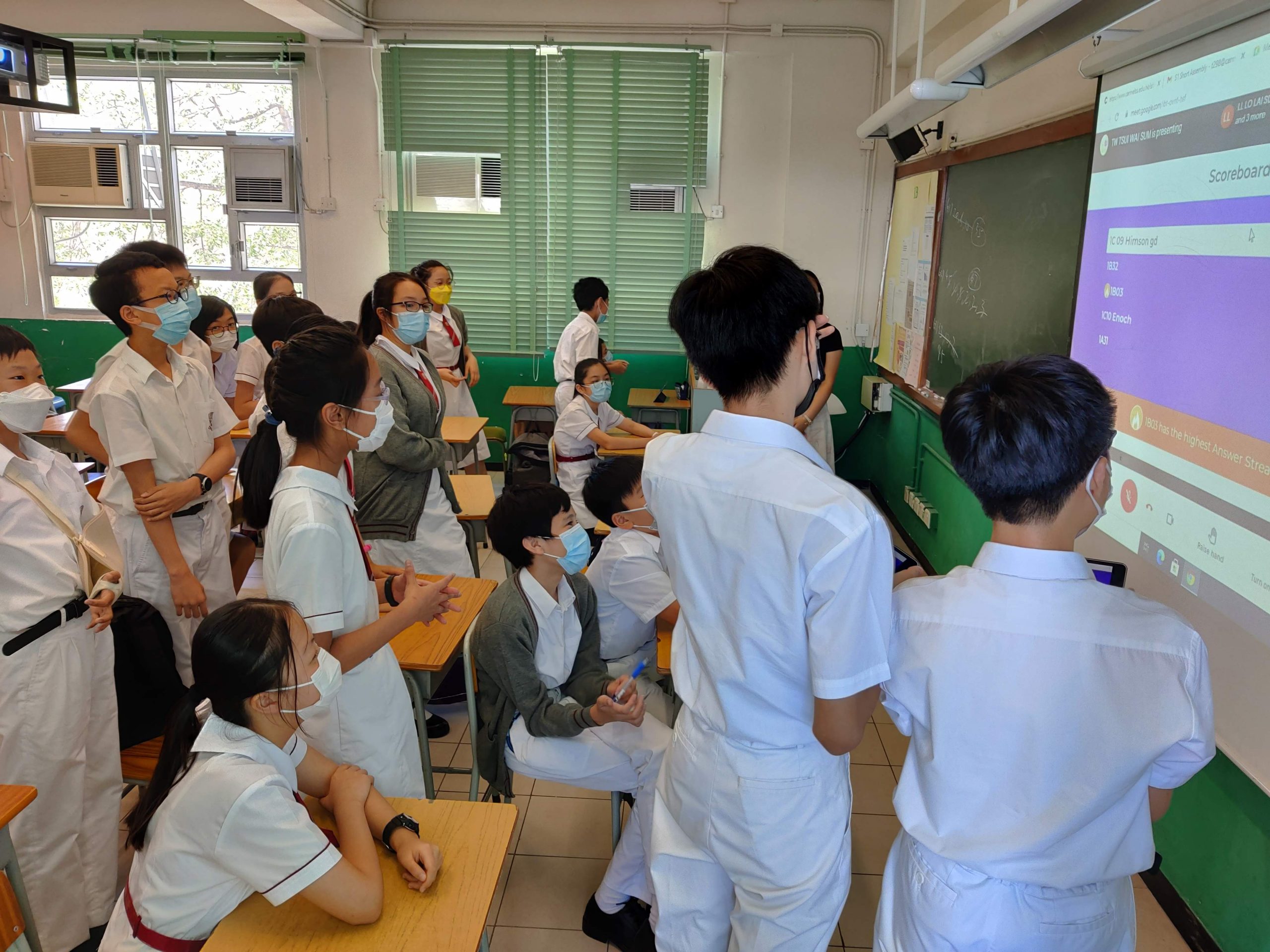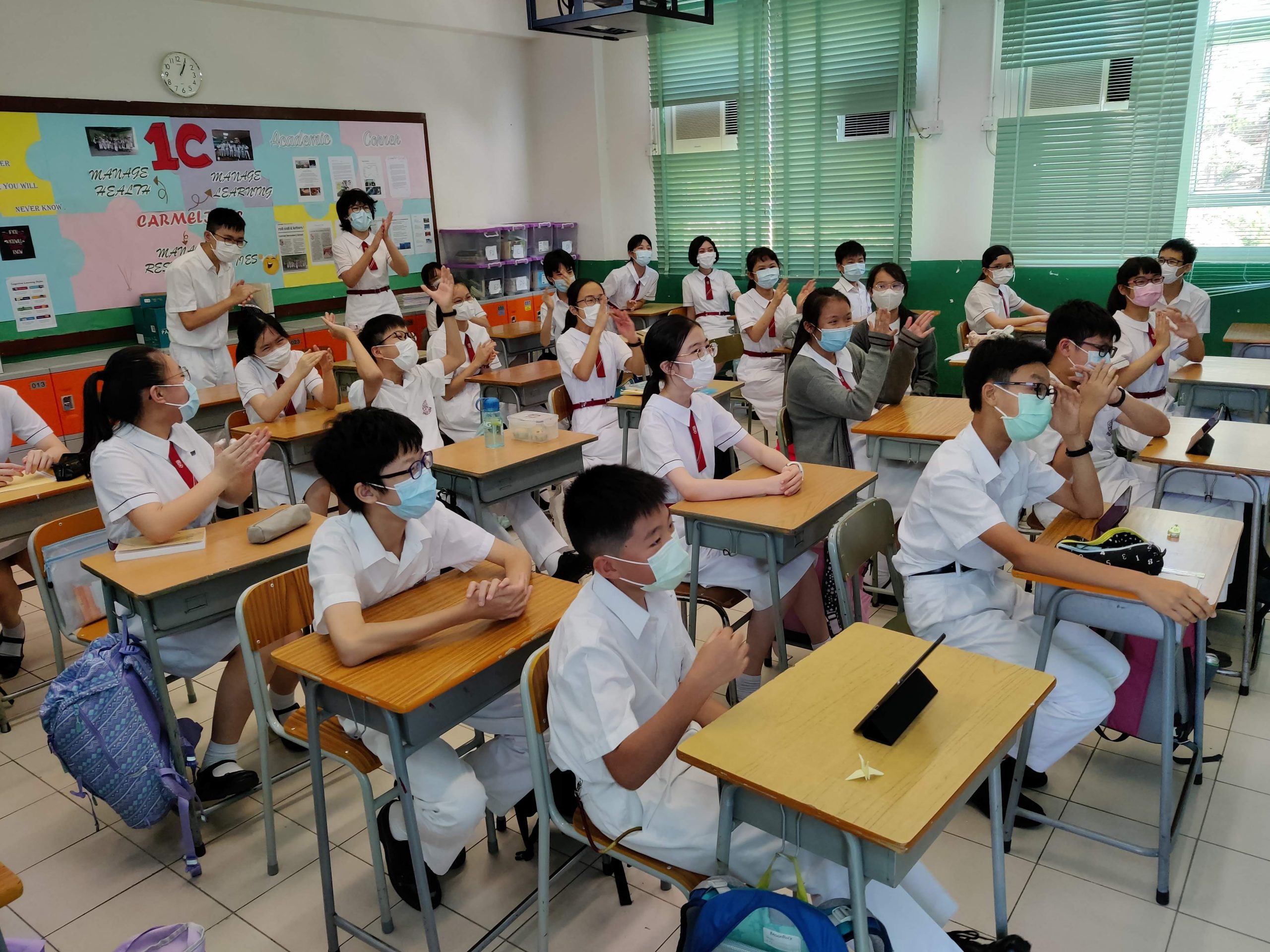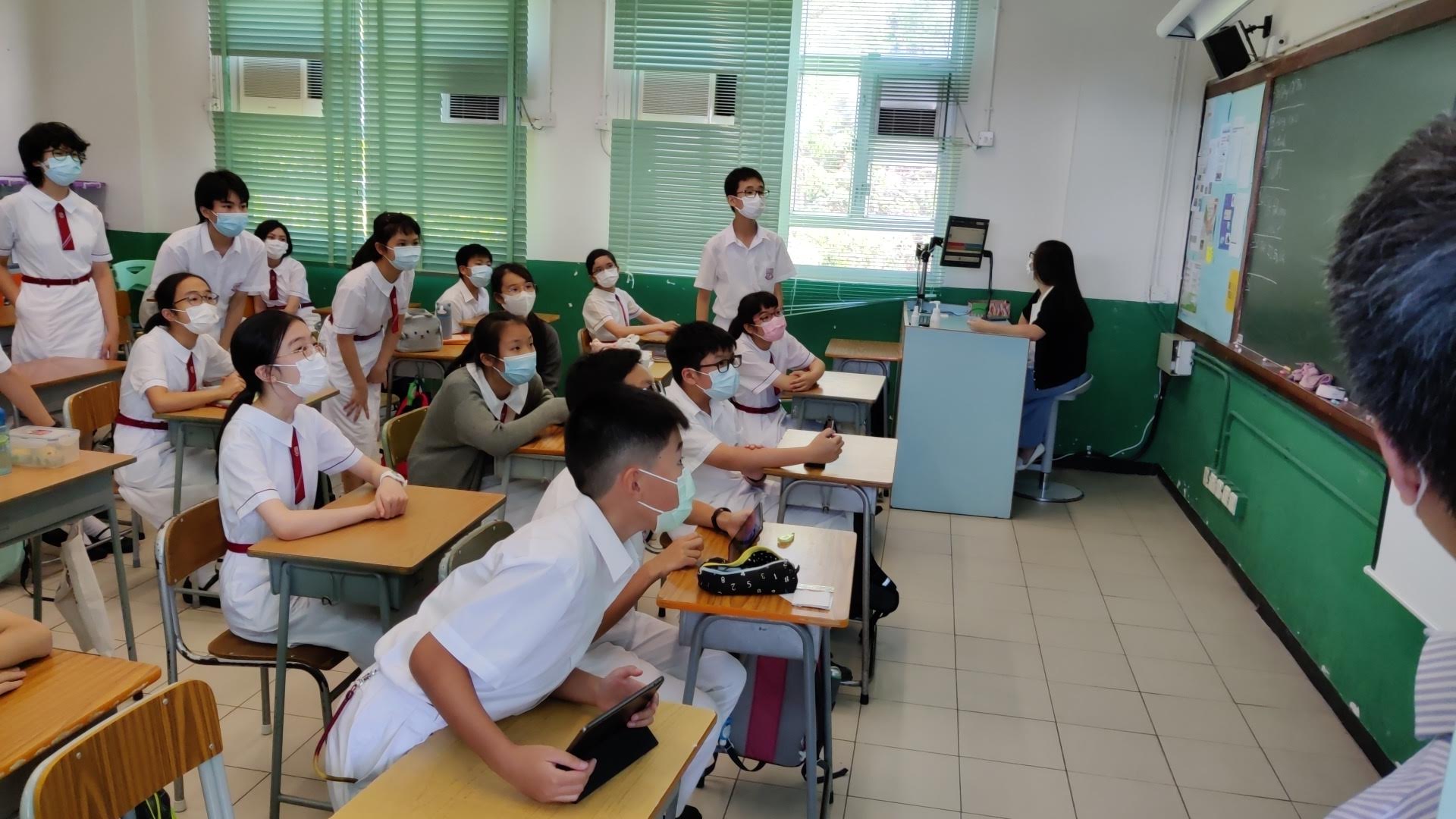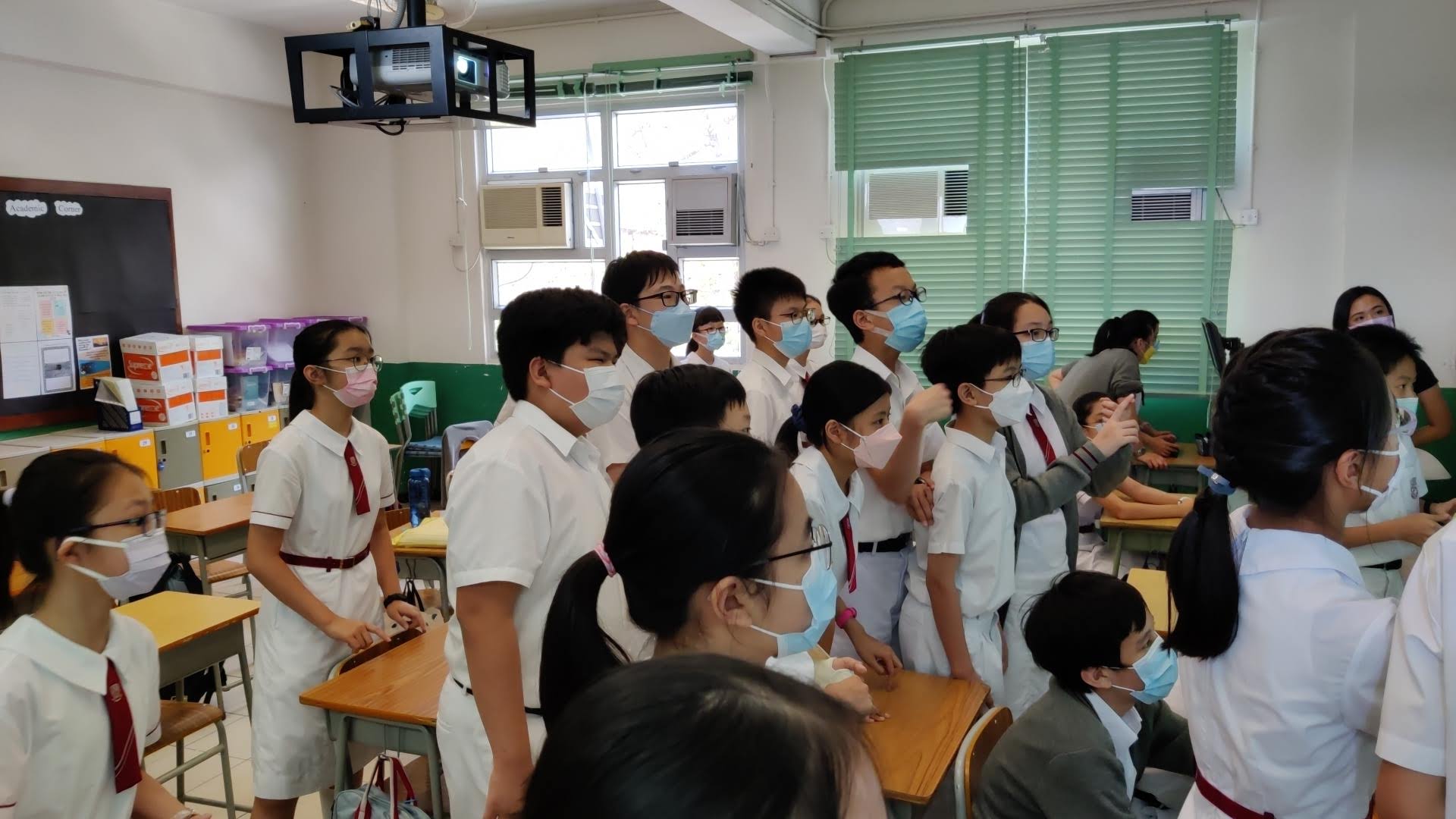 Active participation of students in the Science Quiz
A group of S.4 students joined an online workshop on Hong Kong forests, learning biodiversity in HK and the importance of forest conservation.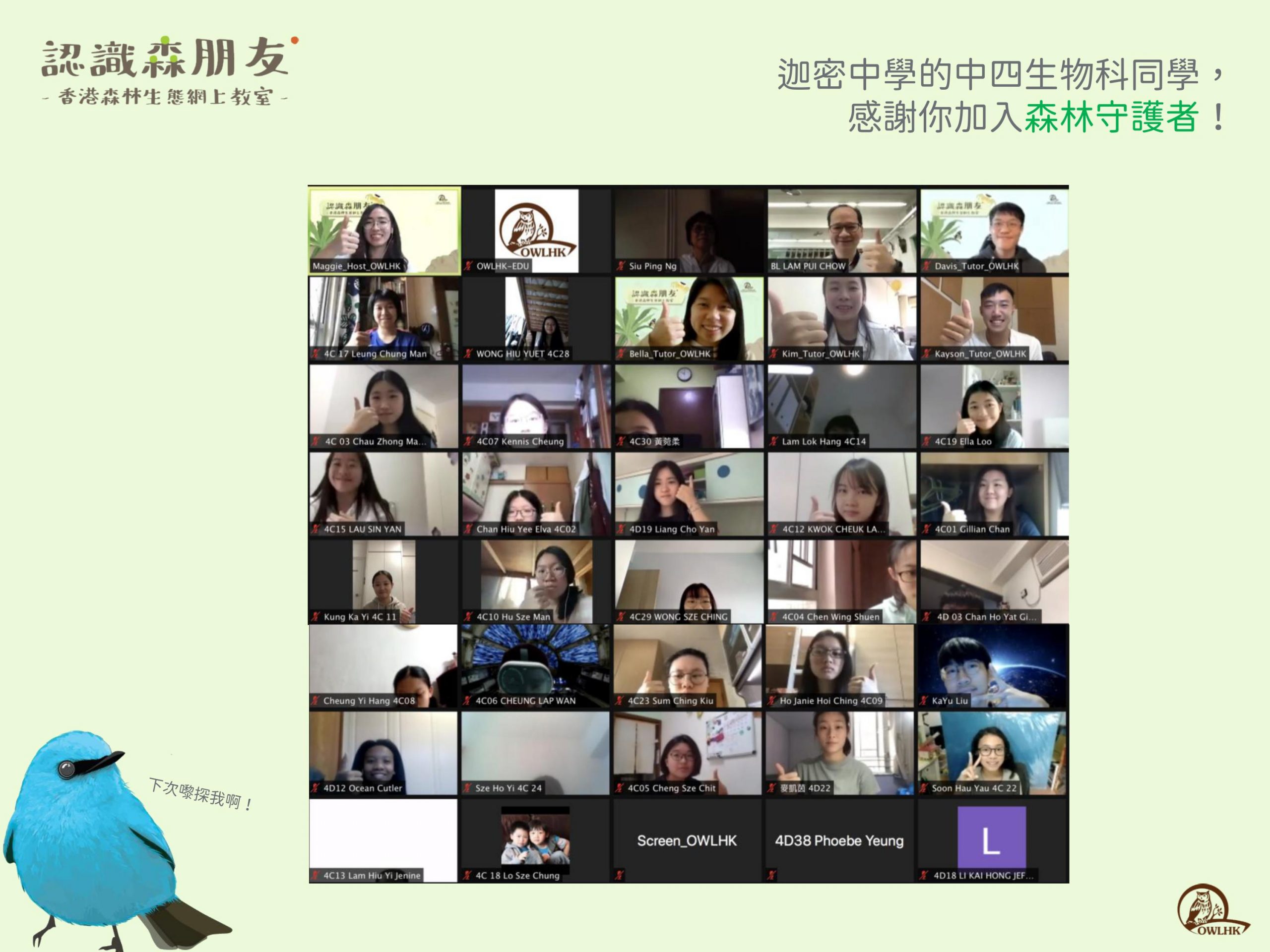 S.4 students participating the online workshop on Hong Kong Forest Conservation
Students participated the science related OLE activity, using WiFi eyepieces with microscopes and iPads to observe crystal formation and microorganisms.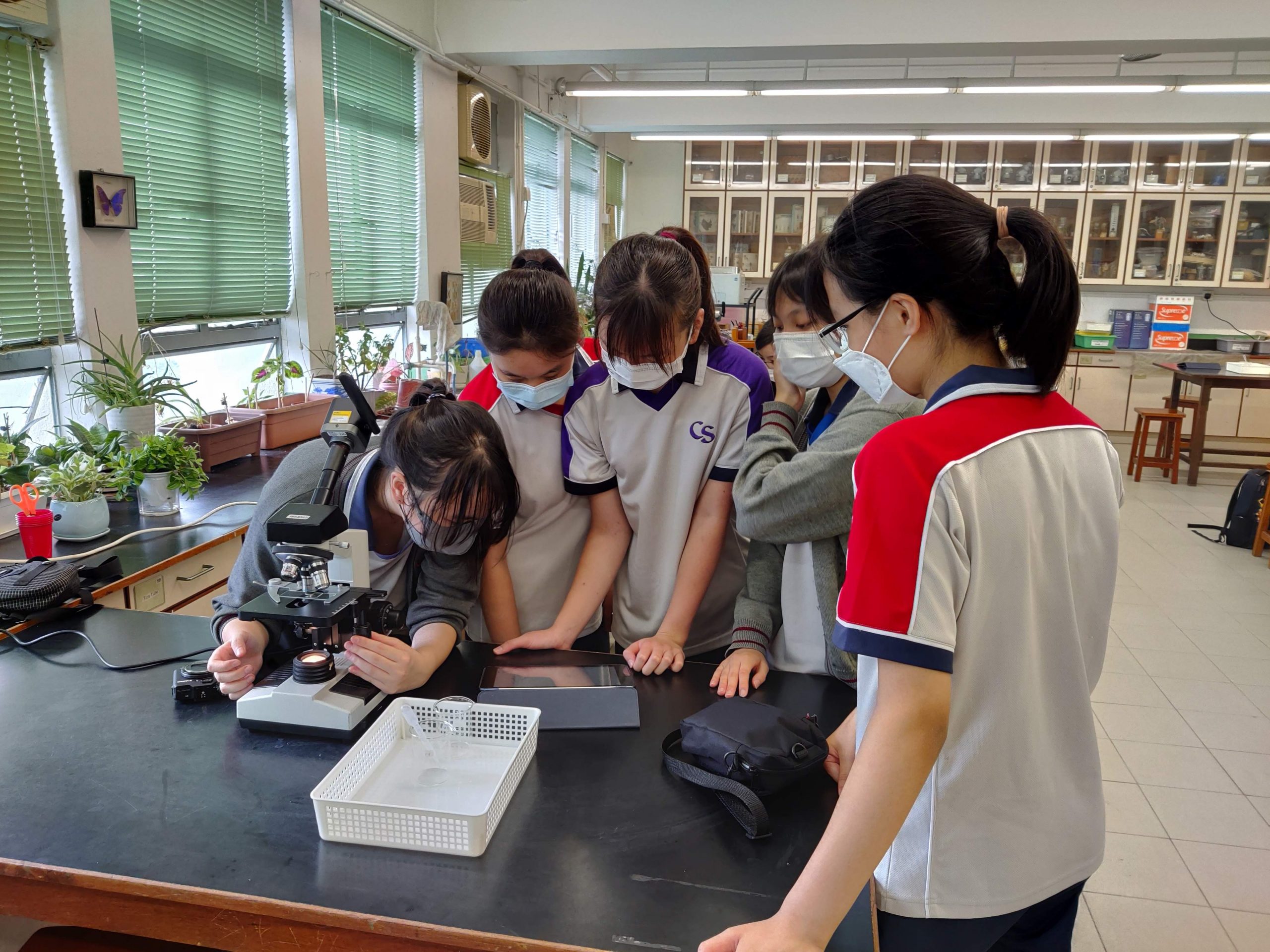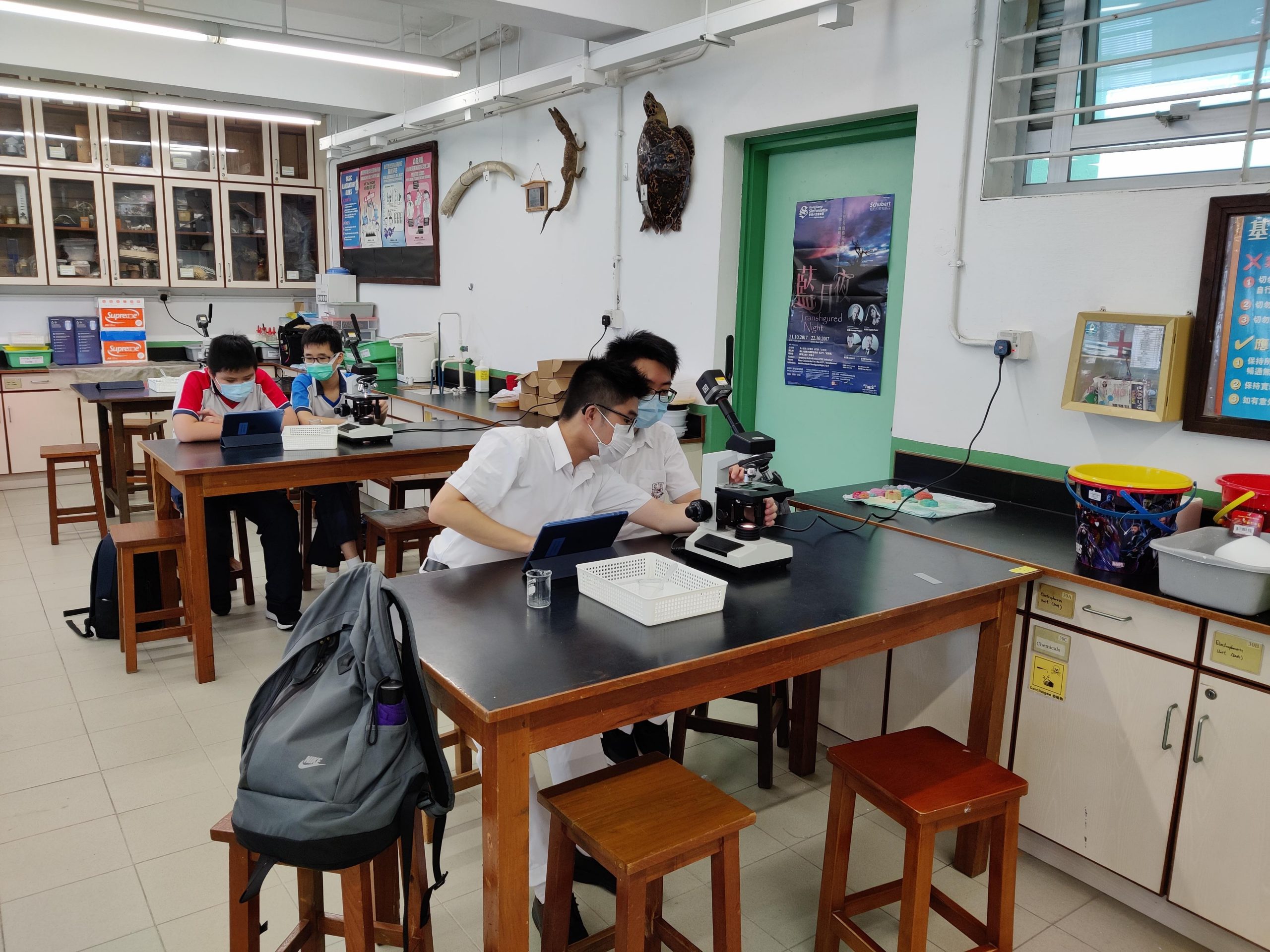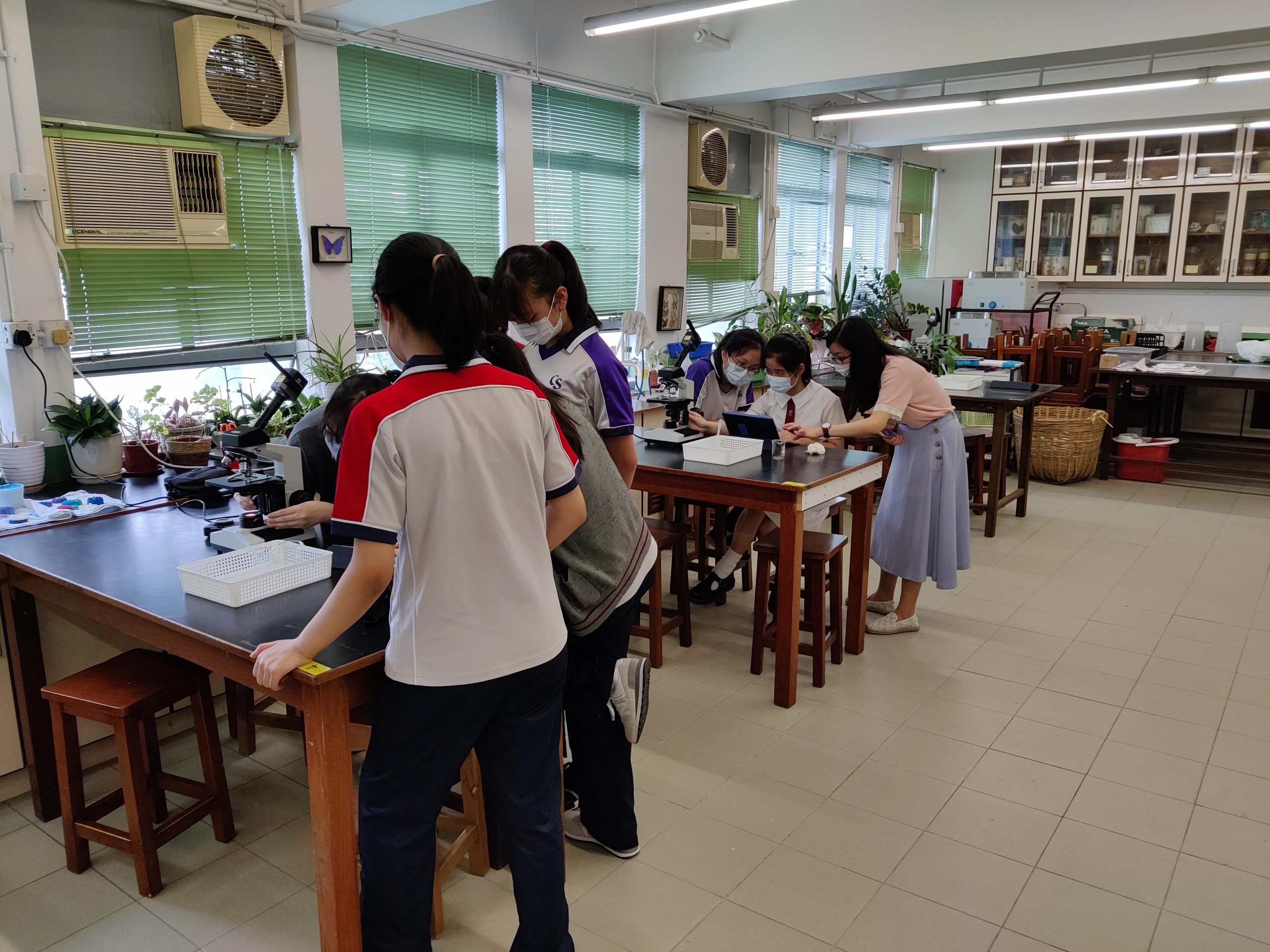 Students participating the science related OLE activity: Wonders of the microscopic world
Some of our junior form (S.2-3) students joined 2021 Science Assessment Test organized by Hong Kong Association for Science and Mathematics Education, they achieved outstanding results.
Diamond Award: 
Choi Tin Yan, Chow Sze Tsun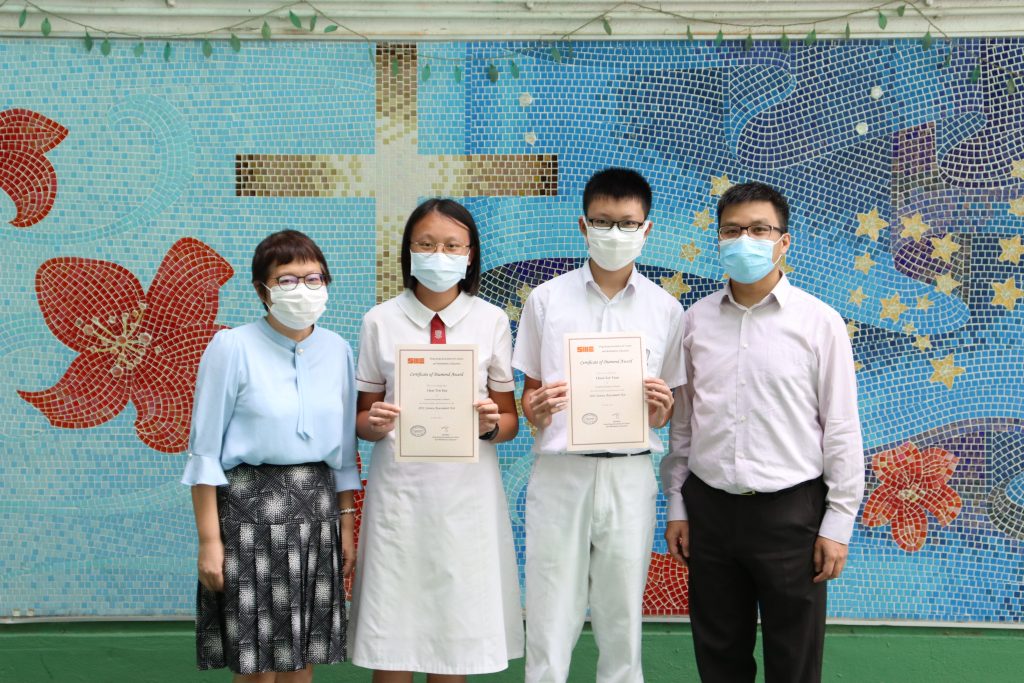 Gold Award: 
Lie Yin Ting, Wong Hoi Pak Edison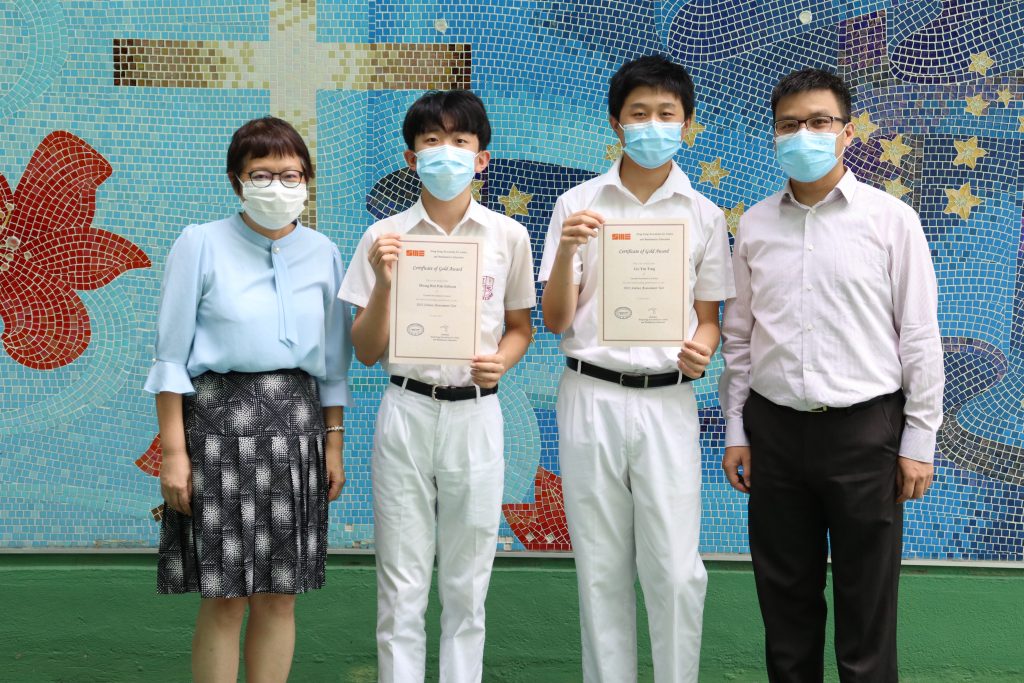 Silver Award: 
Chan Ka Hei, Chan Siu Yeung, Ko Yan Yu, Lam Yuet Hei, Lee Mei Wai, Mak Yan Yu, Yau Ying Shan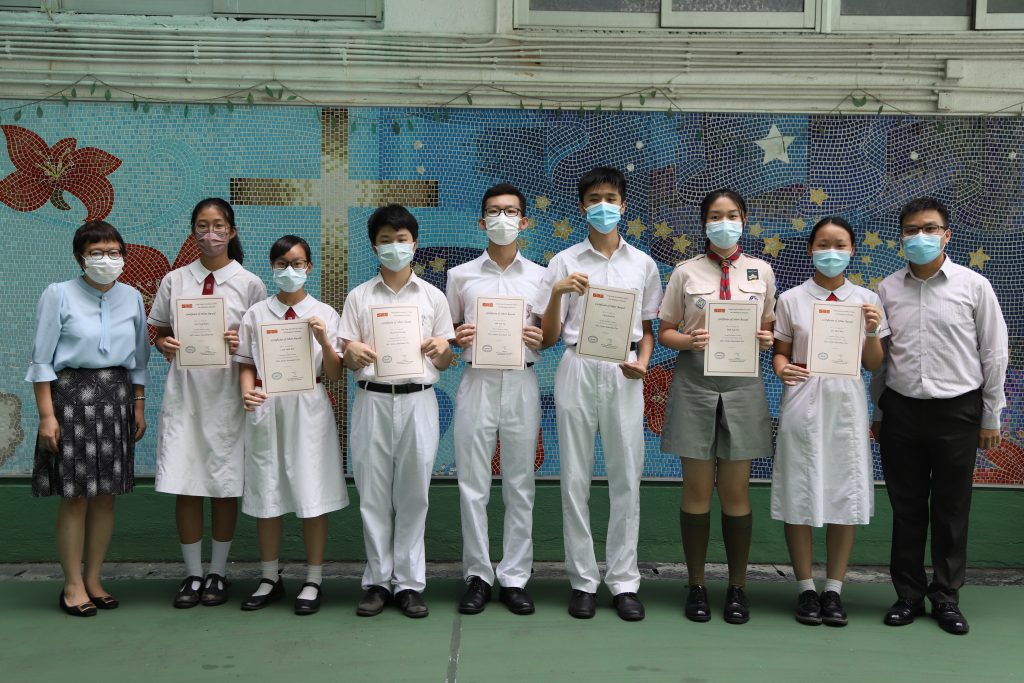 Bronze Award: 
Chan Kam Yan, Cheng Hoi Ting, Hui Chung Tung, Hui Tsz Tung, Lau Yat Kiu,
Leung Hoi Lam, Leung Yee Lam, Mak Yau Ka, Wan Tin Lam, Yau Chi Him,
Yuen Shing Him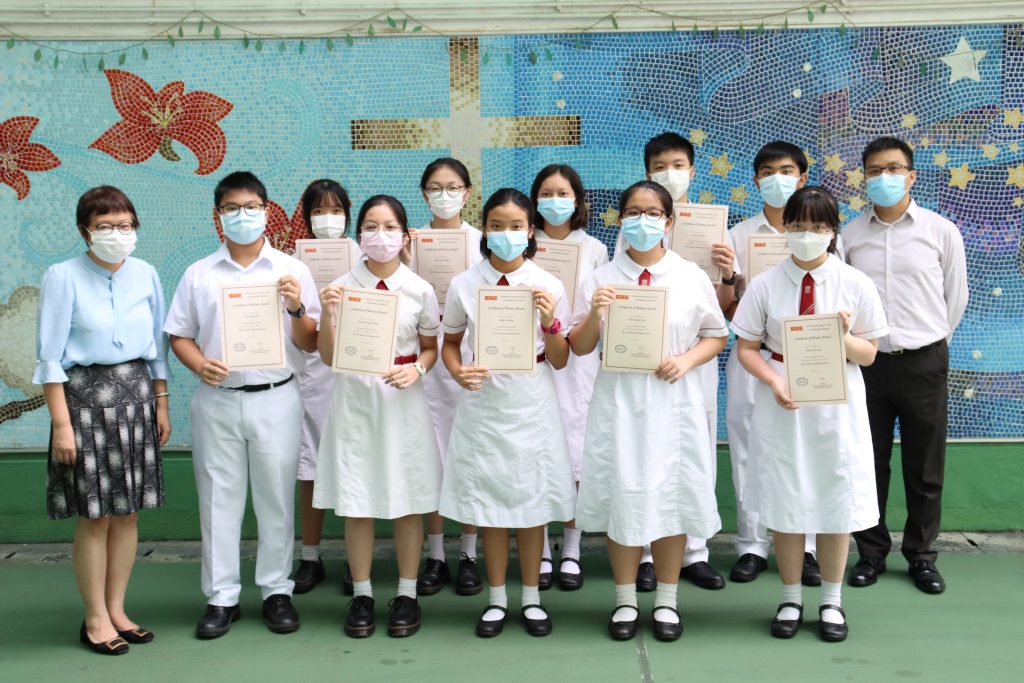 Some of our S.6 students joined the Hong Kong Biology Literacy Award (2020/2021) organized by the Hong Kong Association for Science & Mathematics Education, our students achieved outstanding results.
First Class Honours: Choi Yik Chun, Kam Hoi Yi
Second Class Honours: Choi Shu Ching
Third Class Honours: Chan Shing Yan Alvin, Wang Sui Chi
Merits: Lau Ka Siu, Song Yang, Tam Tsz Ching Cheri
Two of our students have achieved outstanding results in the International Biology Olympiad – Hong Kong Contest 2021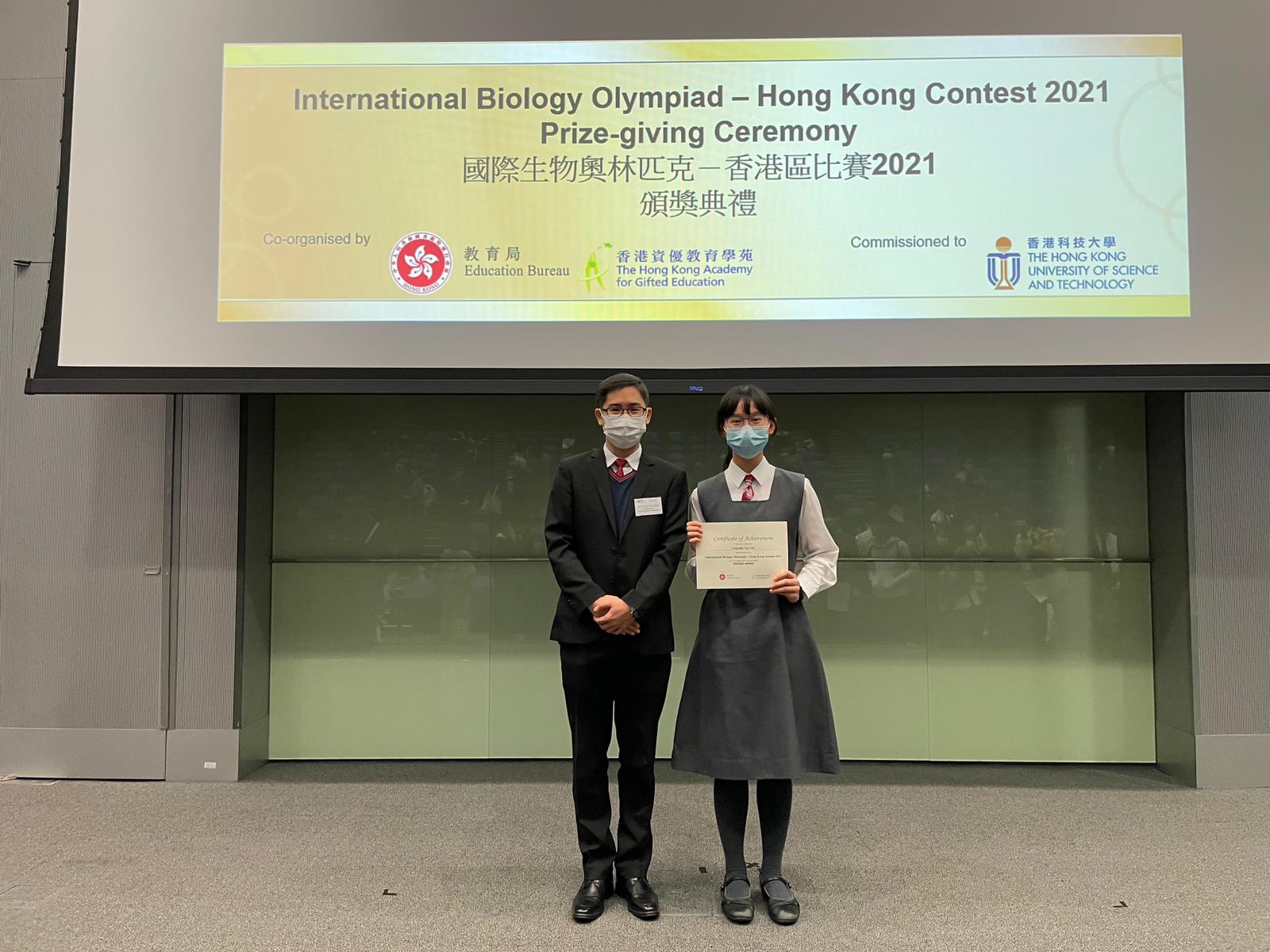 5C Kennis Cheung      Bronze Award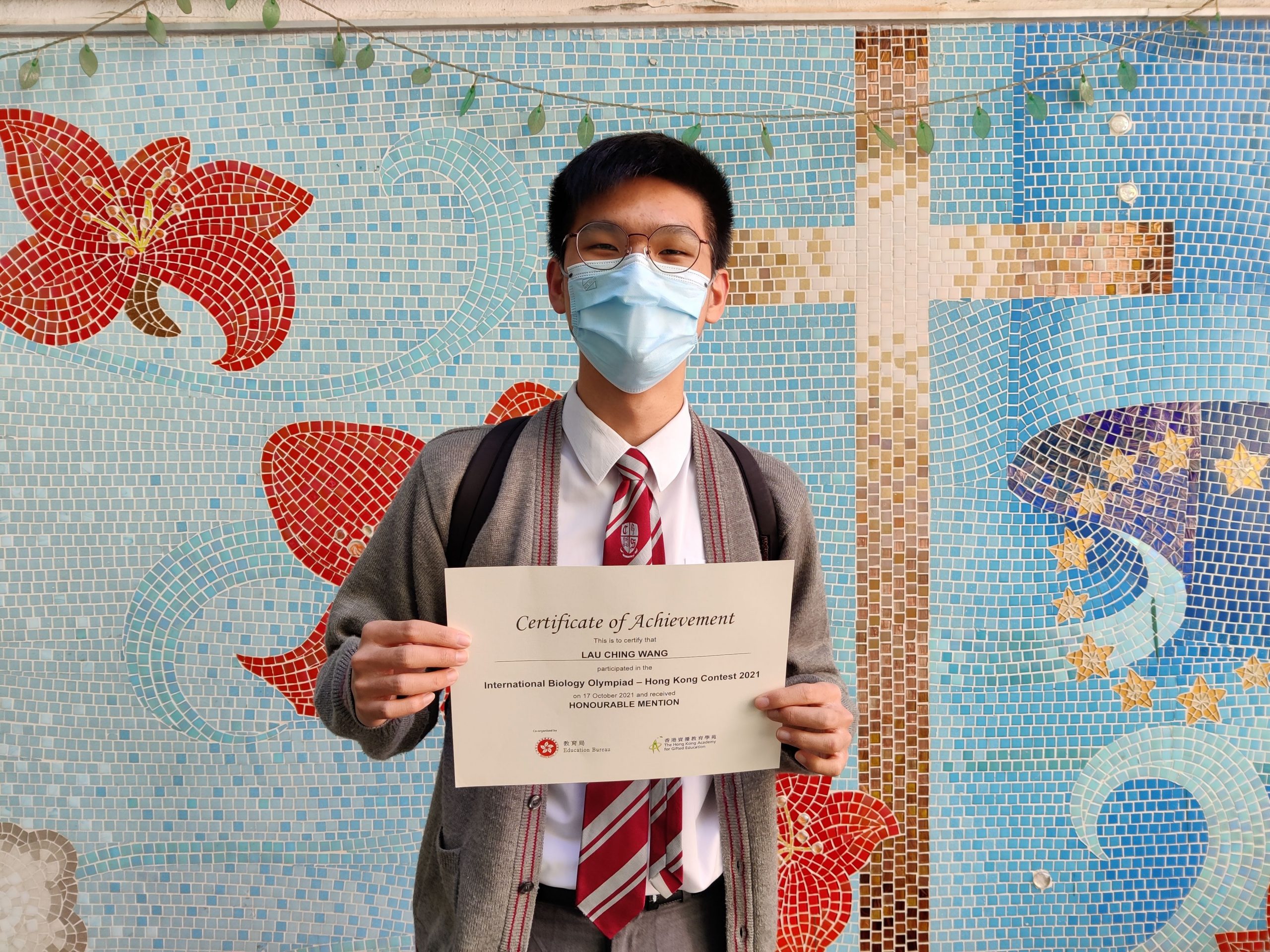 6B Vincent Lau      Honourable Mention Award
Professional development initiative of the Science Department:
Lesson study on Groupwork as a pedagogical strategy to facilitate student learning in junior science
In the academic year (20-21), we conducted a school-based professional development project in the Science Department.  Using lesson study as our major development approach, we explore using groupwork as a pedagogical strategy to facilitate student learning in S.2 Integrated Science (ISC).    The topics and areas covered in the project include the following: evaluating eye models, investigation design about photosynthesis, making better pH indicators, solving electric circuit puzzles and free body diagrams.
During lesson observations, active participation and high engagement of students in learning activities were common and frequent scenes in almost all lesson trials.  They were highly motivated and enjoyed activity-based learning tasks.
Participating teachers actively involved in the lesson study and tried out new classroom practices, modified those practices after evaluation in order to improve the effectiveness of student learning.  Teachers  are highly motivated in this project and generally find the lesson studies meaningful and fruitful in enhancing student learning.