Economics & Business Education Department
---
Personal, Social & Humanities Education
The HKCC Business Excellence Contest 2018-19
HKCC卓越商業大賽 2018-19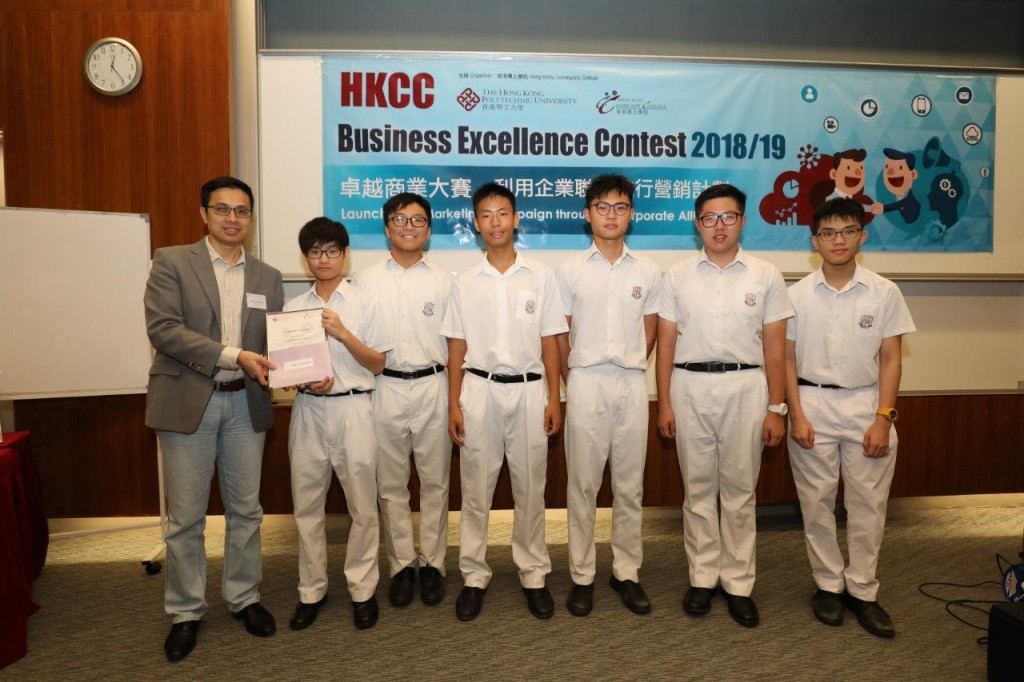 The HKCC Business Excellence Contest is an annual business competition organized by the Hong Kong Community College of The Hong Kong Polytechnic University for Business students in local high schools. The theme for the competition was "Launching a Marketing Campaign through a Corporate Alliance".
Students had to explore and analyse the business of two real corporations in Hong Kong, and form an alliance between these two corporations with critical thinking and creativity. After that, students wre to design a marketing campaign to develop a new product or service, or launch a special event or activity to achieve specific objective(s).
Out of 85 entries from 30 secondary schools, our S.5 students, 5B Leung Lik Yan, Leung Tsun Wai, Ng Tsz Lok, Tang Ho Kin, Wong Tsun Fai and Yeung Chun Wing were awarded the Judges Commendation Award.
Congratulations to all of them!
20th Consumer Culture Study Award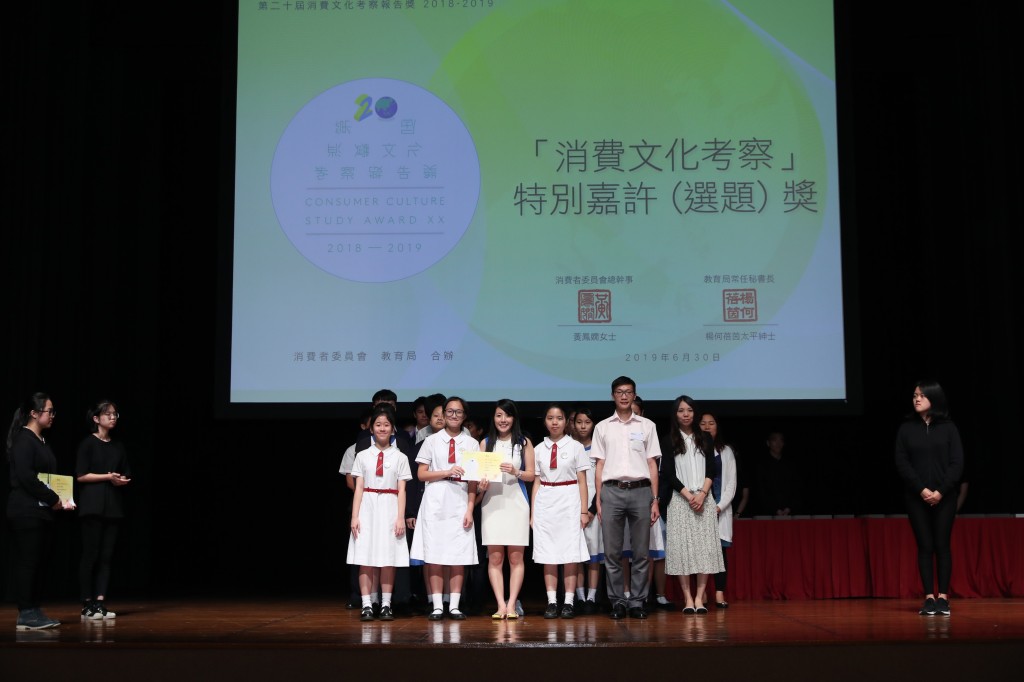 Last July, a team of four S2 (2018-2019) students was awarded the merit prize for topic selection in the 20th Consumer Culture Study Award. The topic of their project was '你今日飲咗未?'. In order to better understand why tea drinks were so popular in Hong Kong, they interviewed respondents from different age groups. They managed to collect and present the different consumption habits among consumers in an interesting way. The team members are 3C Law Wai Wai Yan, 3B Wu Yuen Chi, 3B Lau Sin Yan and 3D Yip Ka Hung.