World Robot Olympiad (WRO) 2021
One of our school's Robotics Team participated in the World Robot Olympiad (WRO) 2021 (Space Challenge)
Participants
Award

4C Chan Hiu Yee

4D Fung Siu Kit

4D Soo Wai Chun Ivan

The Best Performance

Golden Lego Award

4D Jong Isaac

4D Lu Mingxi

4D Mok Shing Hei

Golden Lego Award

3A Chiu Sing Yin

4D Chan Ao

4C Cheung Tsz Yat

Golden Lego Award

4C Wong Sze Ching

3D Sze Hoi Ching

Silver Lego Award

3B Tsang Tsz Him

3C Li Chun Yin

4D Cheng Cheuk Hei Isaac

Bronze Lego Award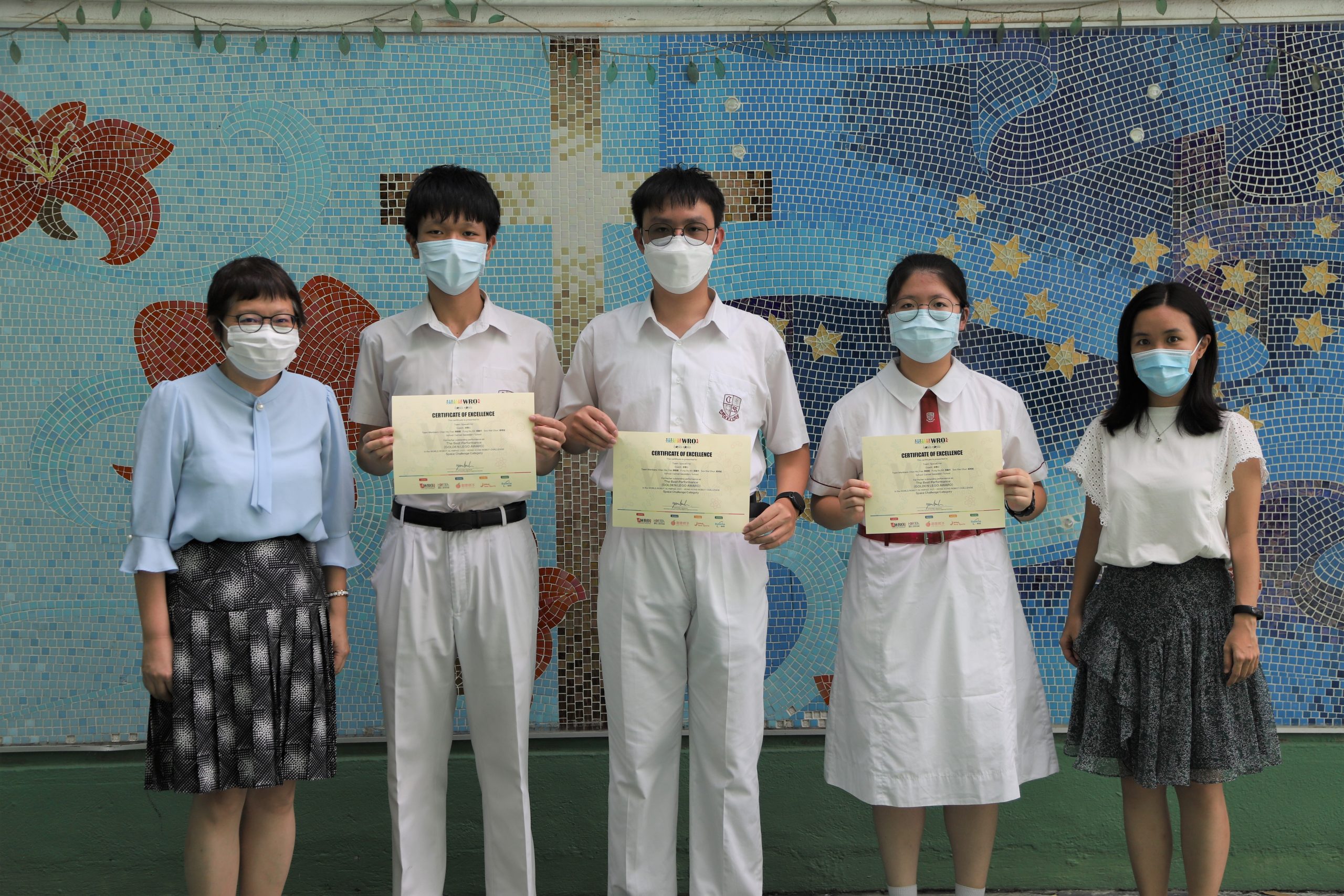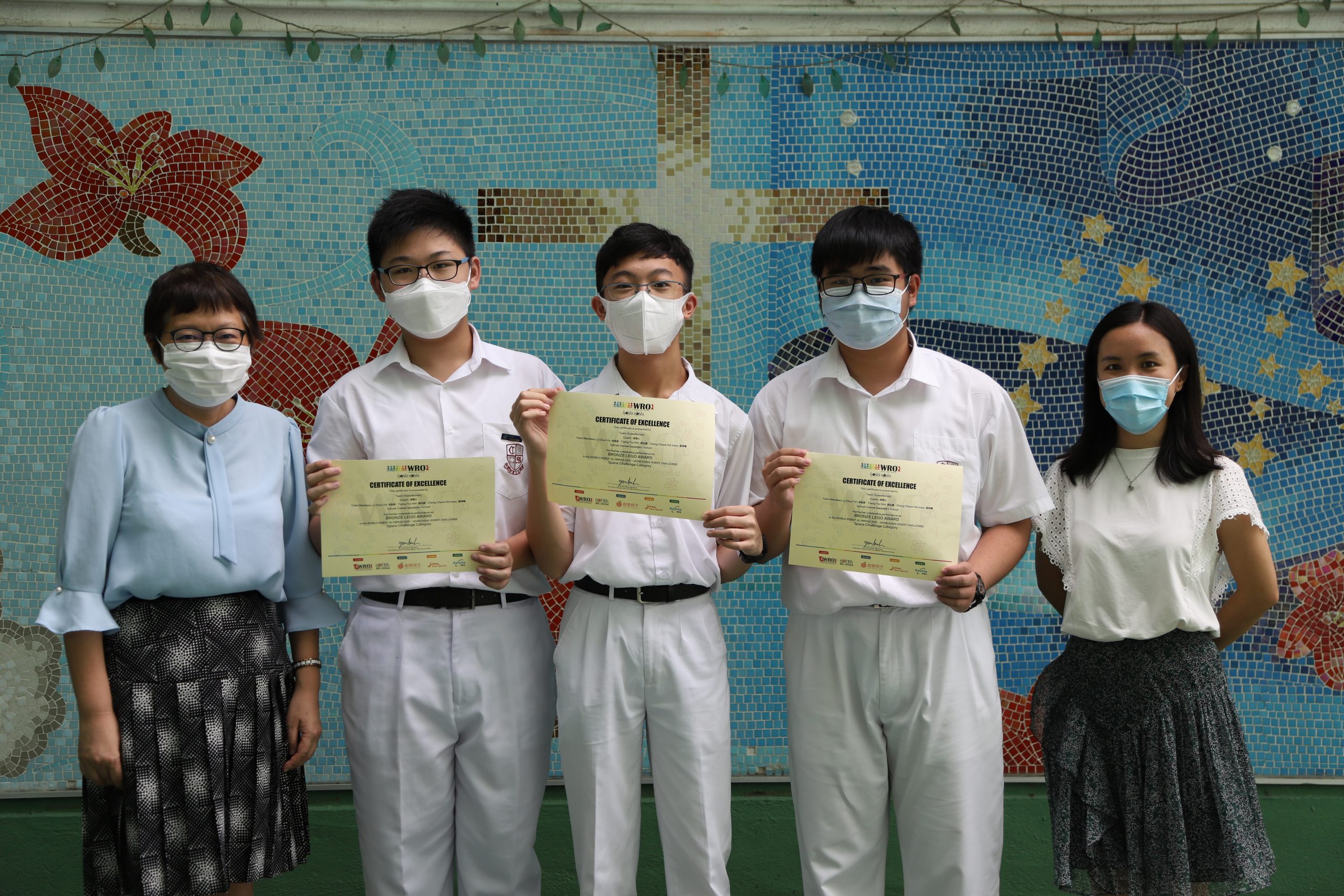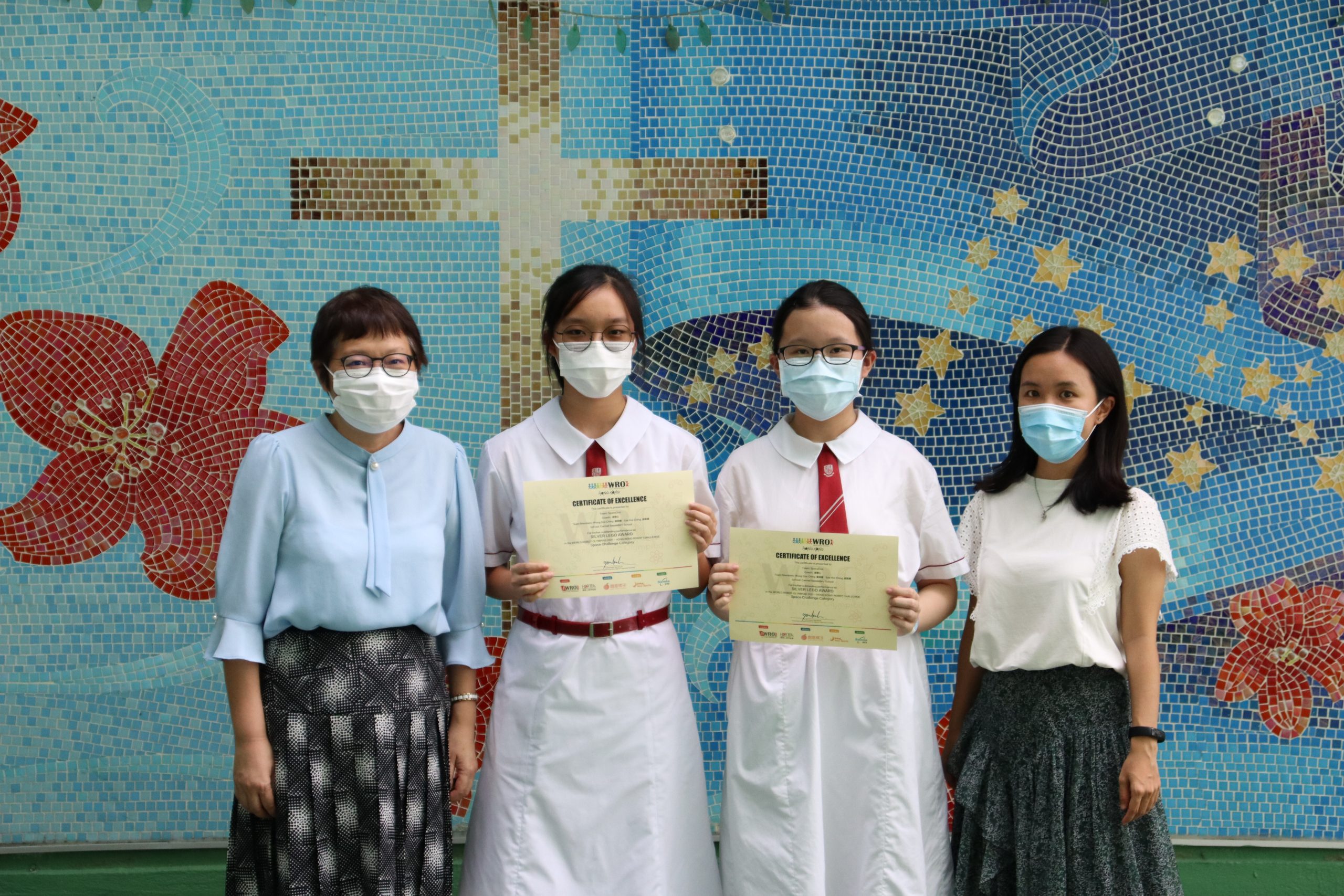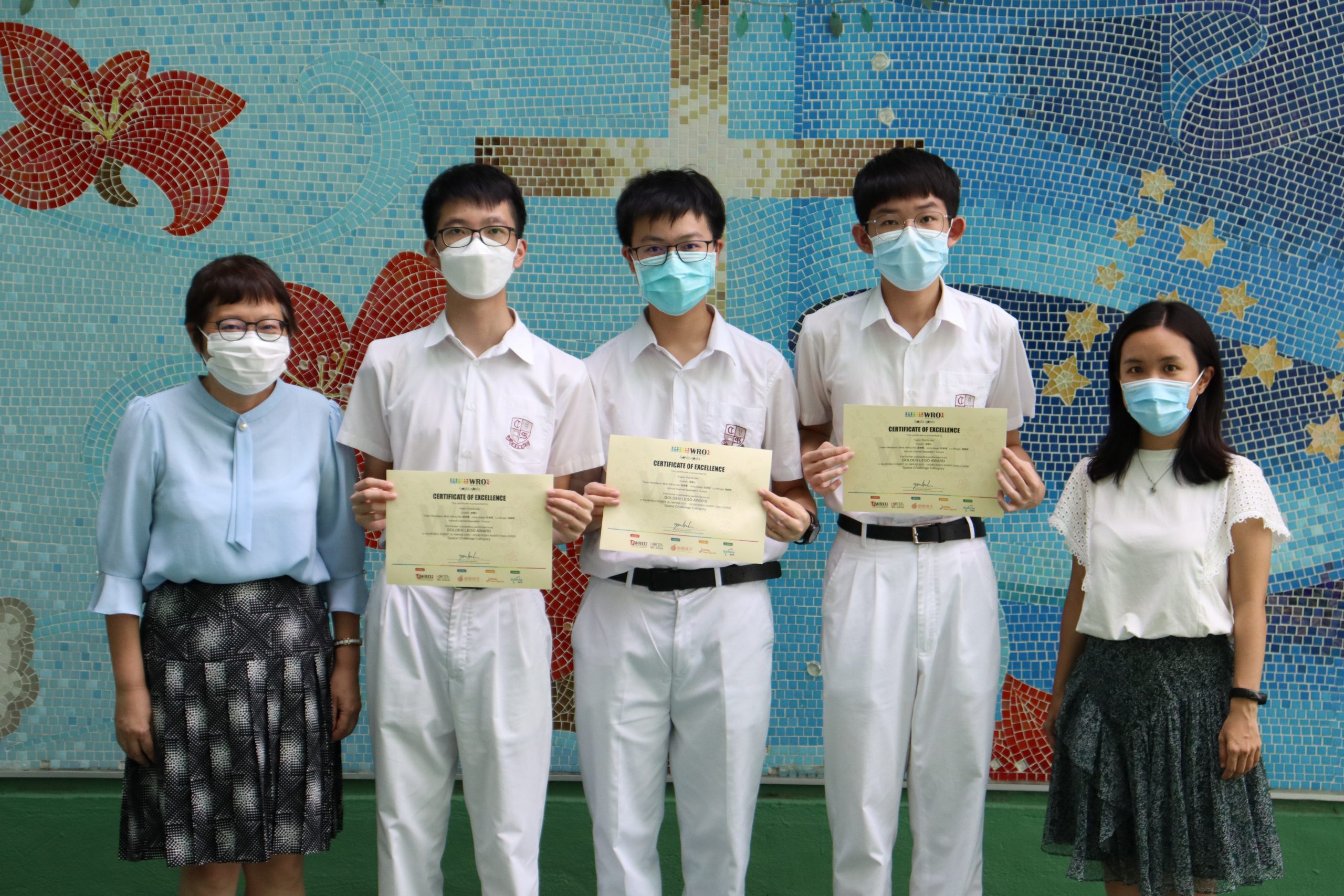 World Robot Olympiad (WRO) is the largest scale robotics competition in Hong Kong. The games provide a natural learning platform for our students to use the knowledge garnished across the curriculum.  At the Olympiad, students practise skills learned in Science, Mathematics and computer programming.
Filled with passion and determination, our students grabbed every learning opportunity to advance their robot's performance. Through building robots and accomplishing the tasks set out in competitions like the Olympiad, our students build problem-solving skills and enhance their innovation.  The results are outstanding.
---
FIRST LEGO League 2020-21
Another Robotics Team CASTAR entered the FIRST LEGO League Challenge (run by FIRST Hong Kong and The Hong Kong Federation of Youth Groups) in summer and the team was rewarded for their efforts with Overall First Runner-up and First Runner up in the Robot Performance Award.
CASTAR team members
3D WONG YUET YI (Captain)
3A MAN KWAN YIN
3B MUI HONG LANG
3C MAK TSZ CHUN
3C YEUNG TSZ YUET
3D LI SHUN HEI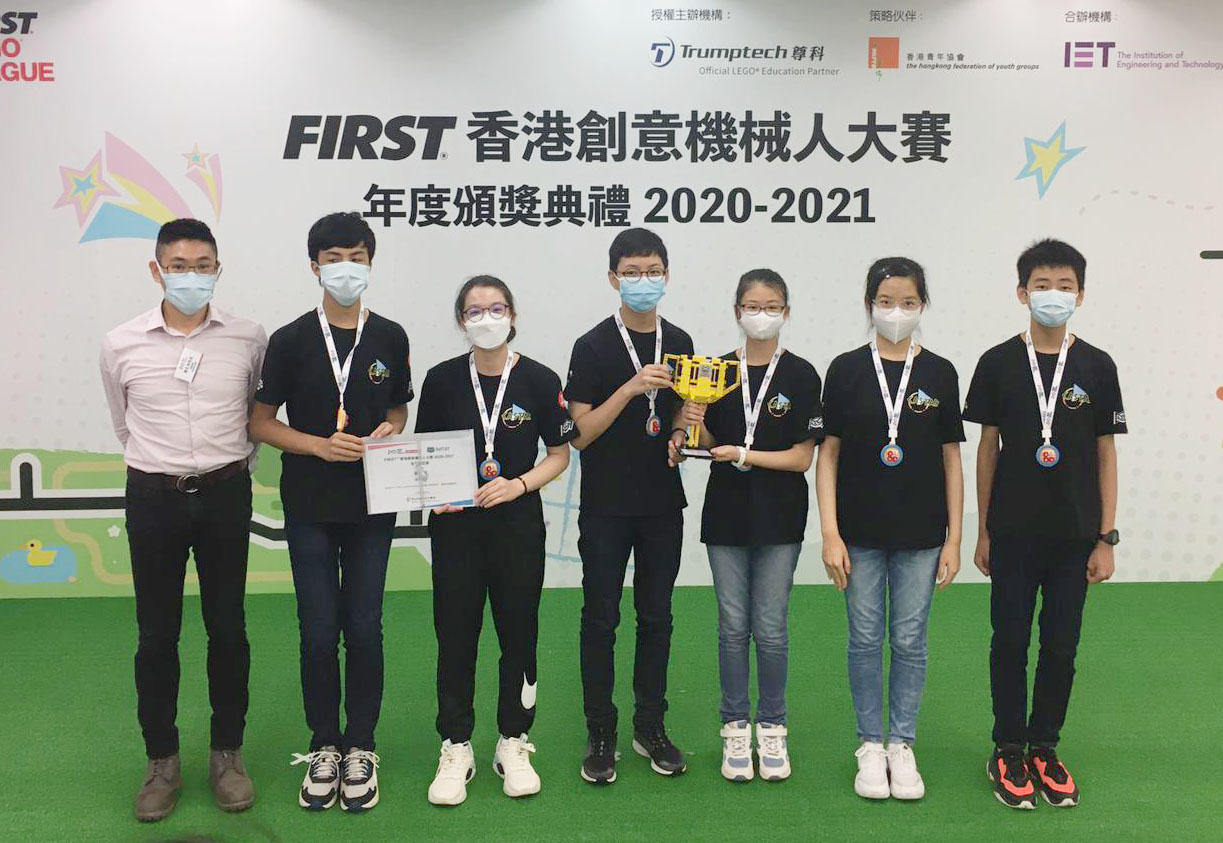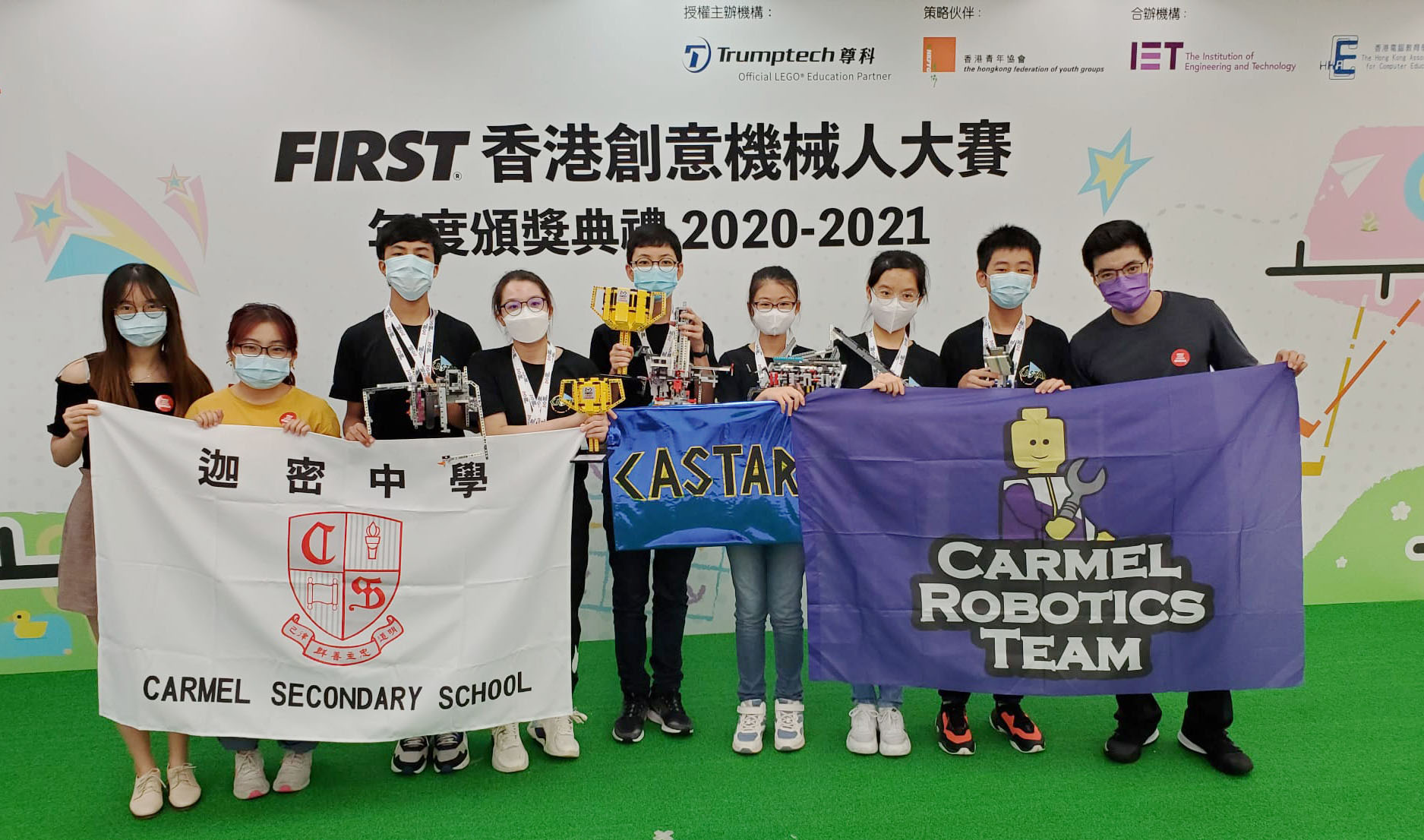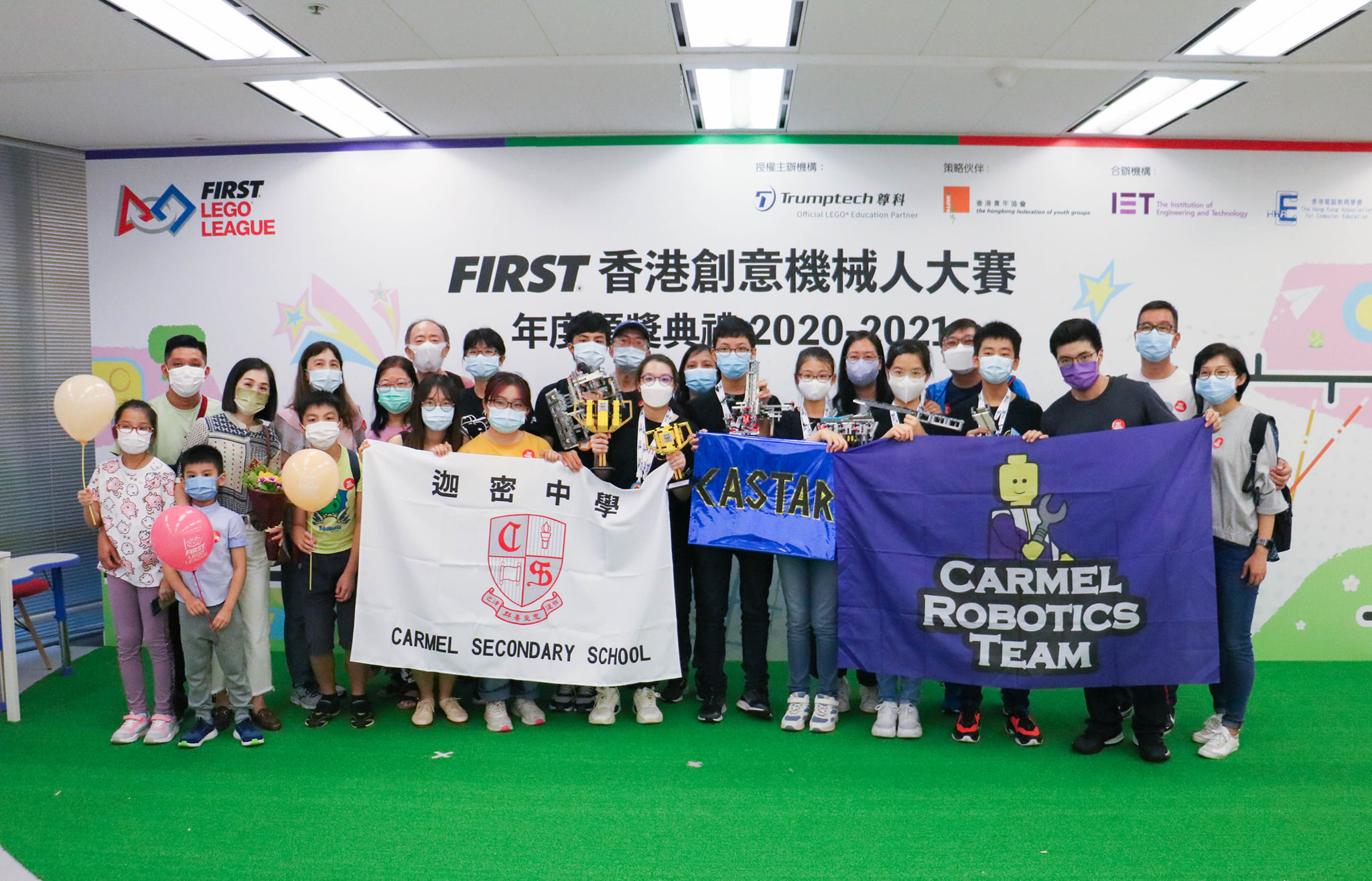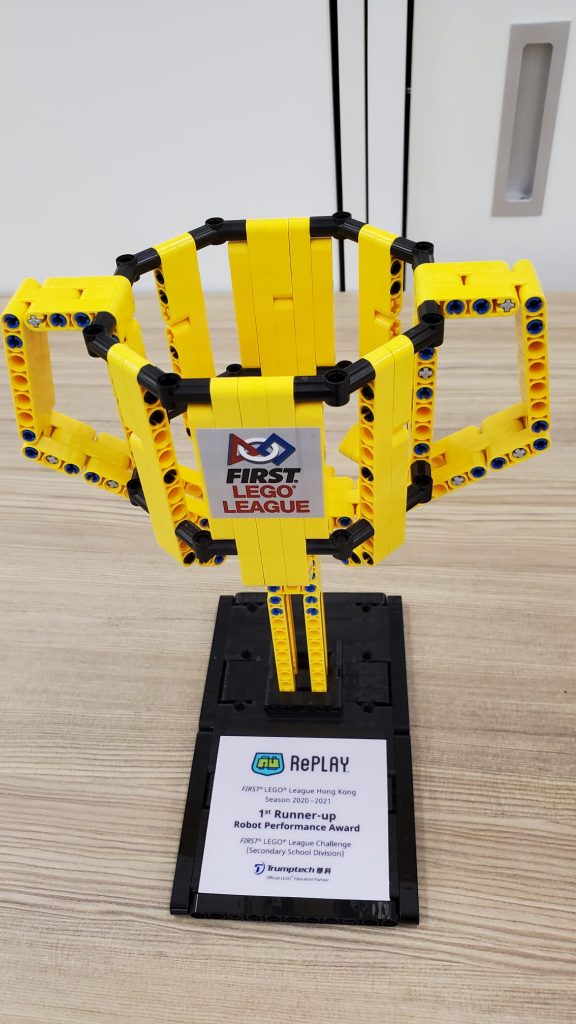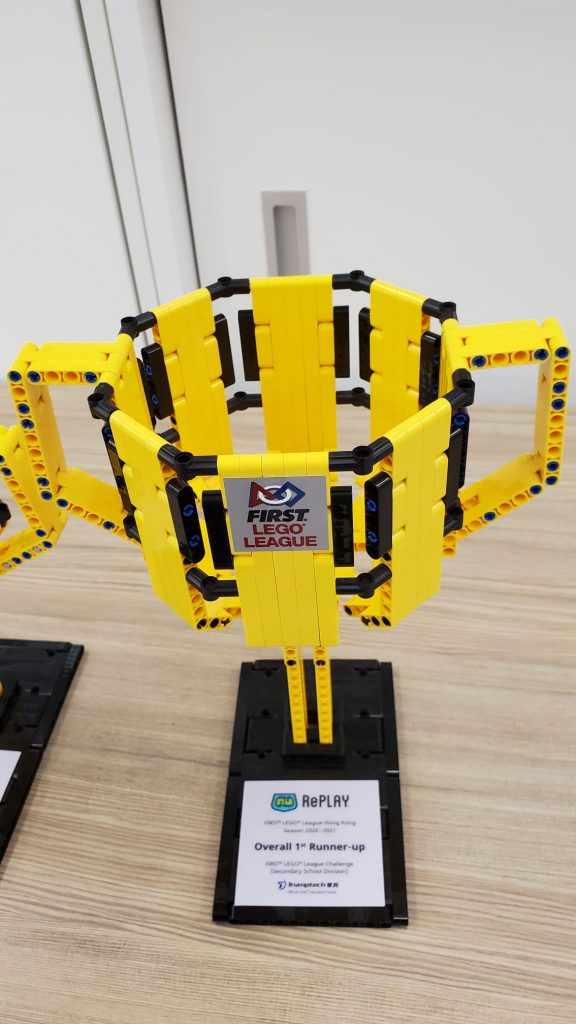 ---