English Debating Team
The English Debating Team has continued its keen participation in a vast variety of inter-school English debating contests and reaped good results in 2018-2019. What is more uplifting this year is that our debaters do not only triumph as a team, but also rise as eloquent speakers with much confidence and individuality which earns them multiple Top Speaker awards in various major debating tournaments.
I.17th Senior Debating Championships, May 2019
Our Team has gradually made it a custom in recent years to take part in tournaments of more advanced levels, such as those adopting the World Schools Debating style, in addition to the locally-familiar Asia-Australia one. The bi-yearly Senior Debating Championships is a case in point.
Our Team shone in the preliminary rounds in the captioned tournament, thereby qualifying as one of the Top 8 teams with other international schools and legacy schools. The debaters were 6B David Tse, 5A June Kan, 5B Isaac Lee, 3B Celina Deng, 3C Grace Ho and 3D Serena Cheng.
The most thrilling part of all is that we are the only team having more than one debater recognized as Top Ten Speakers. Among over 130 top-notch senior debaters, 6B David Tse was named the 6th Top Speaker, and our new Captain, 3B Celina Deng, though being technically a junior, was even recognized as the 2nd Top Speaker. Well done indeed.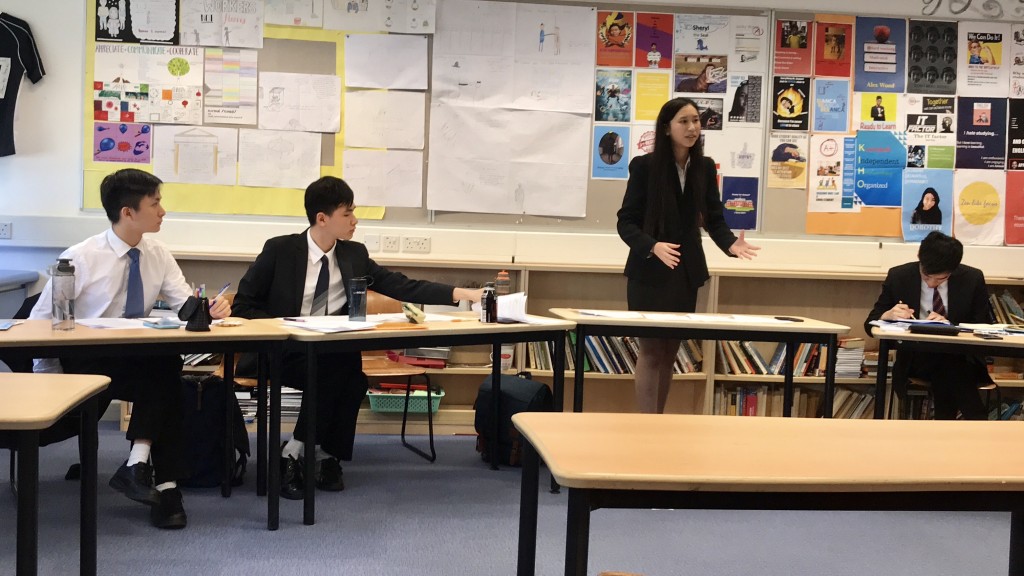 II.17th Junior Debating Championships, February 2019
Sending two full teams of juniors for the first time, thanks to our expansion in recent years, to the captioned tournament of the simplified format of World Schools debating style, our Team has performed satisfactorily. The debaters were 3B Celina Deng, 3C Grace Ho, 3C Ryan So, 3D Serena Cheng, 3D Bianca Wong, 2A Kary Tang, 2A Michelle Mak, 2B Fiona Chen, 2D Cutler Ocean Leeanne and 2D Kennis Cheung.
Our new Captain, 3B Celina Deng, was even named the 5th Top Speaker, which is an encouragement not only to herself, but also to her younger fellows.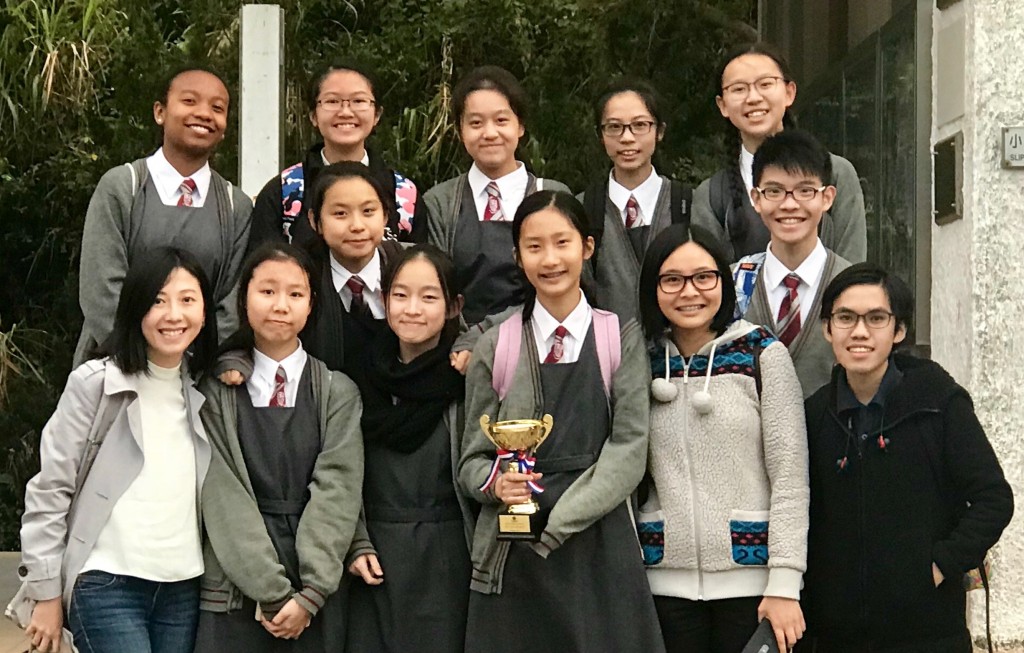 III.Maryknoll Convent School (Secondary Section) Invitational Debating Tournament 2019
We made our debut in the captioned invitational tournament for selected schools and made an impression by getting the second runner-up. Our debaters were 3D Bianca Wong, 3C Nemo Yu and 2B Fiona Chen.
The performance of 3D Bianca Wong was particularly remarkable, earning her the Top 5 Speaker award.